"

Take a bowl full of colorful candies (M&Ms, Jolly Ranchers, jelly beans, etc.), close your eyes, and draw 2-3 pieces. Now use those colors (+ a neutral of your choosing) to form the basis for your ensemble.

"
I am more of a chocolate girl so I had to stock up on candy for this challenge and was happy to renew my Jelly Belly fever.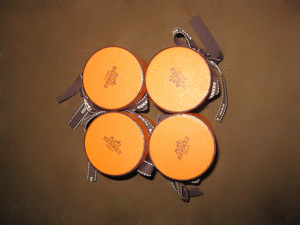 For chances of bolder color I chose different Jelly Belly bags and Skittles before picking one candy from each container.


The challenge was to draw 2-3 candy pieces to mix with a neutral of your choice with extra cool points if you did a DIY element. I chose 4 candies plus a neutral, so brace yourself...
...Tadaa!
I think that describing my outfit would make it seem crazier than it looks.
Does your work wardrobe reflect that the world
is full of color
?
Depending on the work environment and dress code, I could definitely see myself wearing an outfit like this to work beyond Easter office attire. Why? The silhouette works. If you imagine this look in a grayscale, you can see the shapes are office appropriate.
Yes, I went with a cobalt blue as my neutral shade. Usually a navy is more of a neutral but with this rainbow outfit I think a cooler shade of blue might just draw more attention. Although adding this blue to my already colorful outfit might seem like overkill, I think it works!
Passion tea lemonade, yum!





Outfit details:

Amrita Singh necklace, J Crew dress, J Crew flats

Chanel purse, Mango sweater, Hermès twilly, Rolex
Some ways to wear a twilly scarf:
♥
Thanks for reading and supporting my blog!
♥